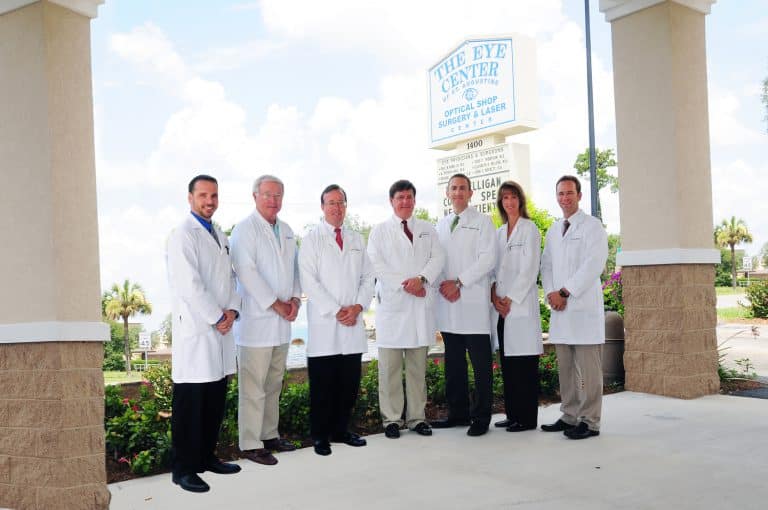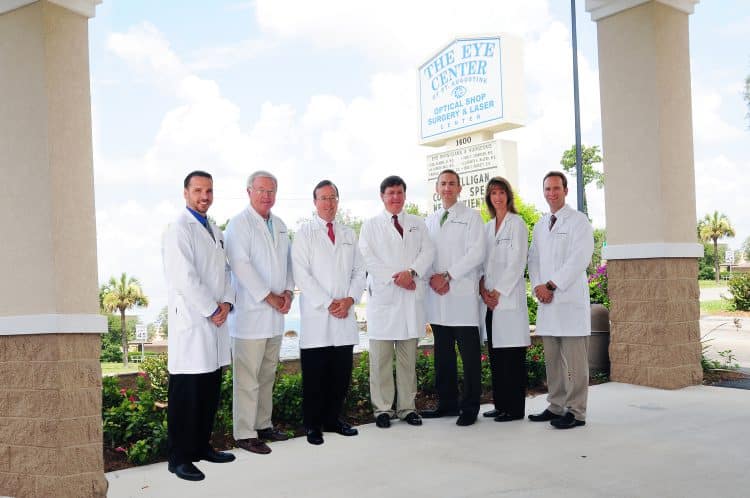 The Eye Center of St. Augustine is the area's oldest, largest, and most state-of-the-art eye center. We offer complete eye care services to patients with varied needs. This includes routine eye exams for glasses and contact lenses, evaluations for cataracts, glaucoma, macular degeneration and other ocular pathology, and exams for eyelid surgery. Whether you are considering surgical options, or you just want to make sure you pass the vision screening of your next drivers' test, we can provide you with the information and care you need.
Facility Info
Eye Center of St. Augustine is the only eye center of its kind in the area. Offering the convenience of an eye center, surgery center, and optical shop all under one roof, Eye Center of St. Augustine is committed to exceeding out patients expectations in every way.
The Board Certified Optometrists, Ophthalmologists and Surgeons at Eye Center of St. Augustine specialize in the diagnosis and treatment of eye diseases such as cataract, glaucoma, diabetic retinopathy, macular degeneration and retinal disease.  Dr. Thompson and Dr. Nelligan, our ophthalmic surgeons, perform cataract, laser, and ophthalmic plastic surgery on site in our state of the art Eye Surgery Center. We offer LASIK refractive surgery to eliminate or reduce our patients' dependence on eyeglasses.  We also conduct eye examinations for adults as well as children, and have a wide variety of eyeglass frames, sunglass frames and contact lenses in our Optical Shop.